Get on the Right Track to Achieving Financial Success!
Unfortunately, most people will spend more time planning their vacations than planning for their financial futures. This can be a recipe for disaster. Our 2.5-hour information- rich educational workshop will get you on the right track to achieving financial success.
This information-packed workshop is taught using interesting examples in an enjoyable classroom setting. Attendees enjoy the interactive lecture format where participation and questions are encouraged but not required. The goal of the workshop is for each attendee to leave with actionable strategies for bettering his/her financial situation.

What You Will Learn:
During this 2.5-hour educational workshop, you will learn how to:
Determine how much money you'll need to retire.

Implement investment strategies to ensure your money lasts.
Diversify your investments to seek maximum return potential.
Develop a distribution strategy that maximizes the longevity of your portfolio.
Minimize volatility in your investment strategy.
Avoid behavioral finance errors that can cost you significant dollars.
Build a disciplined investment strategy that stands the test of time.
Use 401(k)s, IRAs and Roth IRAs to reduce your current income taxes and save for retirement.
Execute the retirement plan distribution strategy that is right for you.
Properly roll over your 401(k) after retiring.
AND MUCH MORE!

What You Will Receive:
Pure Education. You'll be instructed on retirement planning strategies for over 2.5 hours. The information presented is designed to be purely educational.
Optional Consultative Consultation. You are entitled to an optional strategy session with one of our qualified financial advisors after the conclusion of the workshop. This one-on-one meeting is your opportunity to ask specific questions regarding your financial future and goals.
Workshop Location:
Crowne Centre
Strategic Wealth Partners
5005 Rockside Rd, Suite 1200
Independence, OH 44131
Workshop held in the Amphitheatre/Conference Center located in Lower Level of building


Wednesday, March 11th
6:30pm – 9:00pm
*Snacks and refreshments will be served beginning at 6:00pm
**No cost to attend
Register For the Workshop Today!
Your Instructor:
---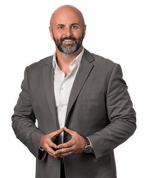 Doug Harbaugh, CRPC® is a CHARTERED RETIREMENT PLANNING COUNSELOR™ and Wealth Advisor at Strategic Wealth Partners. His expertise in advanced planning aspects of wealth management, including risk management, retirement planning, and wealth transfer enables him to identify the goals and concerns of individuals while recommending and implementing the best retirement plan for their situation.
Prior to joining Strategic Wealth Partners, Doug worked in the insurance industry helping families address and plan for their life, health, long-term care, property, and casualty insurance needs. The financial needs analysis work that served as his basis in the insurance industry has translated well into financial planning.
---